Point your customers to answers
Solve your customer's questions faster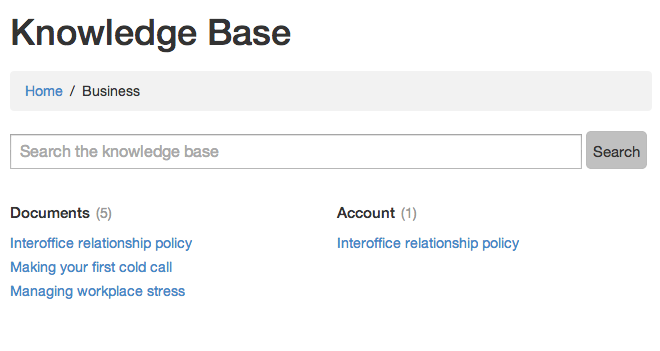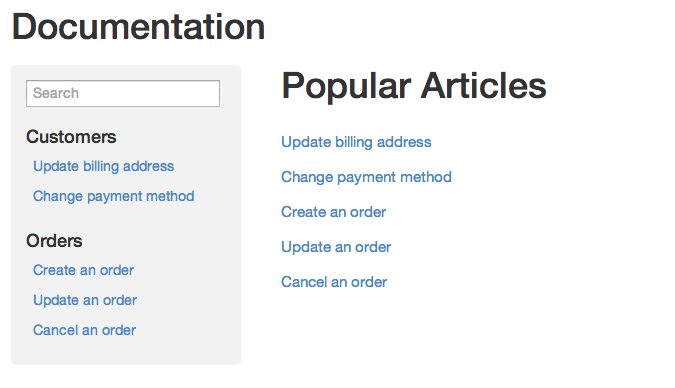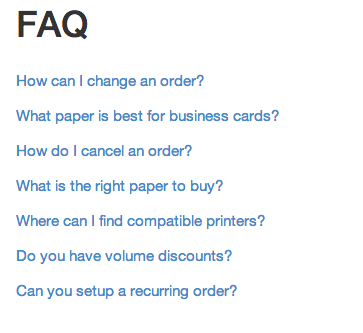 Self Service
Allow your customers to solve problems themselves by viewing the articles you create.
Always Online
You can't always be available to support your customers, but your knowledge base will.
Save Time
When your customers are able to find answers, you have more time to do other things.
Display your content
Inherits your site styling and fits in your layout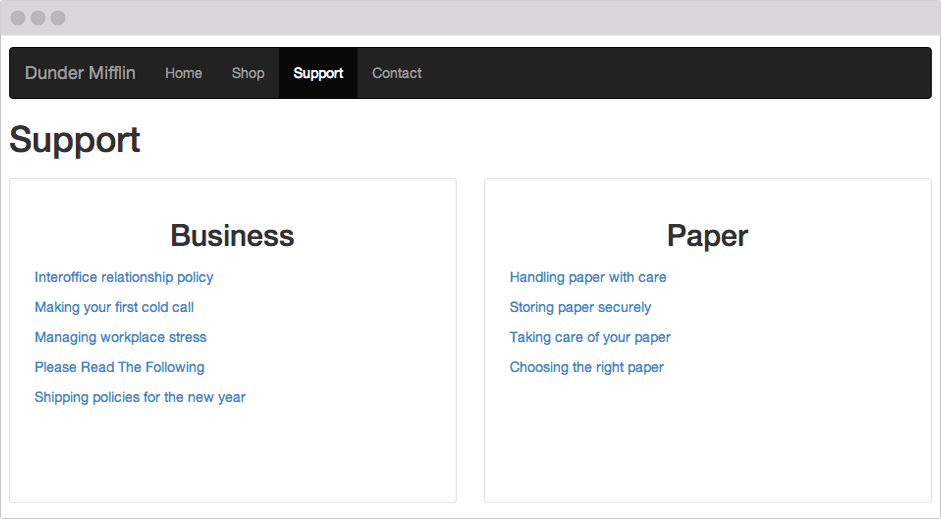 Stylable
Override the default layout styling with your custom site design that is already inherited from your site's styles.
Multiple Layouts
Quickly change the way your guide looks and the features displayed.
Embed Anything
Embed any piece of content from a single article, a category, or collection. You have full control.
Inline Editing
See your changes to the content live on your site immediately after they are made.
No Separate Site
There's no required setting up and matching the styling of your site, it inherits your website's layout and blends in.
Responsive Design
Whether your customers are on a desktop or mobile device they will be able to view your content.
Google Analytics
See your page views inside of Google Analytics with full tracking support.
Manage your content
Visually see how content will live on your site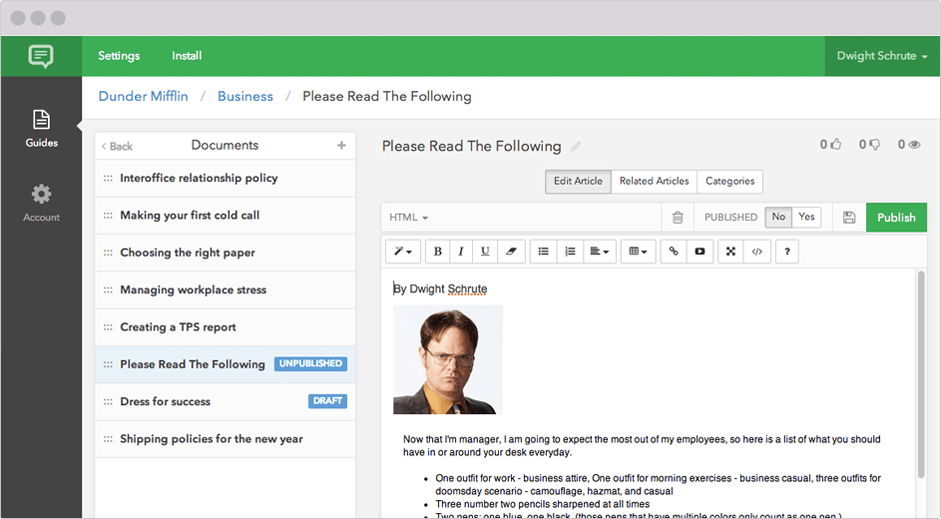 Multiple Editors
Write articles using the WYSIWYG editor with full HTML or Markdown support.
File Attachments
Attach files to any article to allow customers to download.
Image Uploads
Easily add images inline to your articles by dragging and dropping.
Draft Mode
When working on new articles they will be drafted until published so you can see how it look on your site.
Visibility Control
You can change the visibility of collections, categories, and articles for internal use or to not be listed and must be linked to.
Coming Soon
Revision History
Never lose your important changes to articles. You can always restore a backup at any time.
Organize your content
Grow your content with your site
Collections
Store articles that are directly related to each other with a layer of separation.
Categories
Categorize your articles under a hierarchy, which belong under a collection.
Articles
Articles are content that helps customers with problems around your main site.
Analyze your content
Learn what helps customers
Top Searches
Discover if customers are finding content that matches up with what they are looking for.
Popular Articles
See your most popular articles that customers are viewing for the most common answers.
Coming Soon
Article Ratings
Learn which articles are helpful and which aren't working to improve the self service.
How it works
It's simple to integrate the widget
Copy the widget embed code