Answer your customer's questions
Rock solid simple integration with your email and website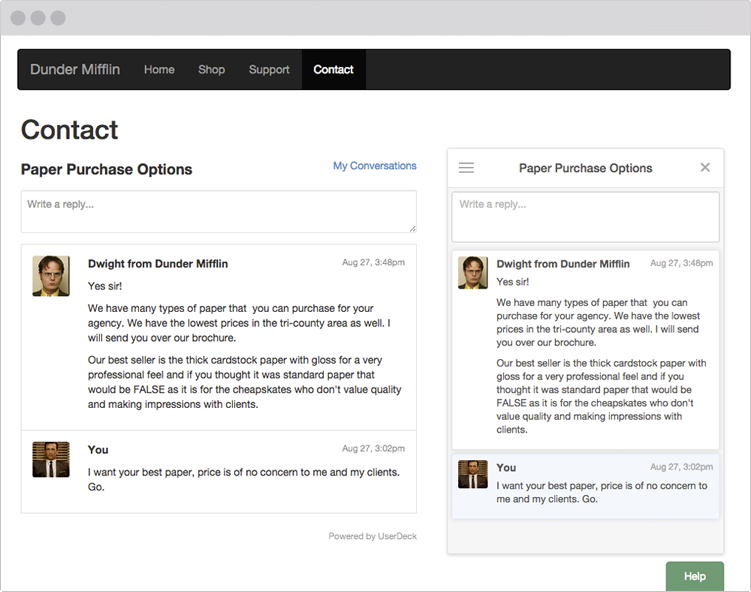 Incoming Email
Automatically get tickets created from new support emails.
Shared Inbox
Manage tickets with other team members.
Multiple Channels
Communicate with customers wherever they are on your site or over email.
Portal Widget
Customers can view and reply to all of their tickets within your control panel.
Contact Widget
Let your customers send you support messages from your existing website.
Collaborate to better help customers
Work together to help customers
Team Members
Get your entire support team on board to handle tickets together.
Statuses
Track the status of tickets to know what is important.
Assignments
Assign tickets to different users to separate the support queue workload.
Canned Replies
Store common answers to be reused on new replies to customer tickets.
Notes
Store private intormation that can be shared between team members on tickets.
Tagging
Easily tag tickets to be able to filter on like billing or beta.
Coming Soon
WYSIWYG
Write messages using the WYSIWYG editor with HTML support.
Read Tracking
Know if customers have viewed your sent messages.
Truely know your customers
Provide better support and understand problems
Customer Profiles
Store meta data on customers to view when viewing tickets.
Profile Webhook
Retrieve custom data from your existing system or 3rd party systems like billing products.
Organize your support queue
Collaborate to better help customers
Mailboxes
Separate the queue of tickets by different departments or companies that any team member can help on.
Conversations
Threaded tickets with customers with full history tracking of every message.
Messages
Send messages back and forth between a customer and team members.
Attachments
Customers and team members can exchange attachments to better the support process.
Coming Soon